There are tons of Things to do in Goa beyond beaches. But,What is that first thing that comes to your mind when we think of the word 'Goa'? Getting sun-kissed on the beaches and playing water sports in Goa is one of the most cliché things that everyone does. While a lot of people have made Goa synonymous with beaches, beach-parties, and nightlife, this article takes you through some of the offbeat things to do during Goa travel. 
Of course, no one would probably even think of something else when the crystal-clear waters of the beaches are calling you. But, we bet by the end of this article, you would certainly think of indulging in all these things when you go to Goa the next time to spend your vacation. Apart from the most crowded beaches, we have listed things to do that one must do during their Goa trip.
1. Heritage tour of Fontainhas
If you want to experience the real culture of Goa, then the Fontainhas in Panjim is the perfect location for you. Here you will witness the perfect blend of Portuguese and Indian traditions as you take a walk through this colony. The name Fontainhas comes from fountain in Portuguese.
The name justifies the presence of the Phoenix Fountain that was once built at the base of the Altinho hills in Mala. Now, Mala is known as one of the prominent Hindu settlement areas marked by a famous Hanuman Temple. Once, there used be coconut plantation in this area, before the Portuguese shifted base to Panjim making Fontainhas more famous.
2. Explore and binge in the best cafés and restaurants
When you are in Goa, do not spend all your time and money in just exploring the shacks that are present on the famous and the crowded beaches of Goa. Just take a moped and ride down the roads of Old Goa city to get the flavors of real Goa.
Some of the authentic Goan food restaurants and cafés that sell the best sea-food can be explored on these roads. The fresh omelets made of duck's eggs and the varieties of delicacies made of different sea-creatures can tantalize your taste buds. Some of the offbeat eat-put places to visit in Goa are Mum's Kitchen, Bean Me Up, and Cantare, etc.
3.Devil's canyon for that eerie experience
When everyone calls Goa one of the most happening romantic places, we would say that Goa can get a lot adventurous too. On your trip to Goa the next time, you must consider visiting the Devil's canyon located in Caranzol. One can feel the chill running down their spine as you go exploring this place.
According to the legend, a demon used to live here once, and we bet; you would have your own story to narrate when you come back from this place. So, apart from all the other sight-seeing places, this can be one of the best places to visit in Goa.
4. Caving in Goa
Are you wondering as you read through these lines? Yes, caving experience in Goa can be quite a romantic thing to do. Goa is filled with several caves with historical significance. Taking a walk along these caves with your BAEs can be one of the most exciting activities to include as part of your Goa tour.
Some of the caves that you must include when you are planning for tour packages for Goa with price are Arvalem Caves, the Lamgau Caves, and the Rivona Caves.
5. Beach Yoga can be fun
Yoga at your homes and other retreats can be a normal affair. How about practicing Yoga on the beaches of Goa? A lot of people do not know about this, but this activity can be included as part of your Goa trip . Well, wouldn't it be great to perform different poses of Yoga looking at the endless beaches and soaking in the fresh rays of the sun?
6. Cycling at Miramar beach
Apart from indulging yourselves in the normal water sport activities, you might as well consider including cycling on the beaches as part of your Goa tour package.
Some of the beaches like Miramar can be the best spots to rent a bicycle go cycling early in the mornings, or late in the evenings. You can even spread yourselves on the shores of the beach with a book in your hand and spend time lazily, but beautifully. So, this is one of the best places to visit in North Goa.
7. Grande Island can be Grand
How about going on a day trip to an island that is hidden away from all the chaos and crowd? Grande Island can be one of the perfect spots to include as part of your Goa holiday packages. Sail your way to this glorious island and spend a day here in complete solitude. Grande Island, also known as Bat Island, is one of the perfect destinations to be included as part of the Goa tour packages for the couple.
8. Ocean Trek sounds exciting
Arambol beach is one of those places where you can go on ocean trekking. Well, all of us would have at least once in our lives would have experienced walking through the dense jungles, rivulets, and streams exploring mountains and hills. But, going on an ocean trek can be completely different from the above mentioned.
So, this time when you are in Goa, make sure to take a tour amidst the dense groves situated right beside the mighty ocean. This activity can be included pretty much in your Goa trip cost.
9. Get hot with hot air ballooning
For all those cute, lovey-dovey couples that are tired of beaches and cruises, try experiencing hot air ballooning at Chandor. You can choose to be part of a group or book separately for just the two of you if you want to make some lovely moments together as you soar high in the sky. The hot air ballooning activity here is supervised by a pilot. So, if you are keen on making some nice memories in Goa then, make sure to include this as part of your best Goa trip package.
10. Explore the wilderness of Goa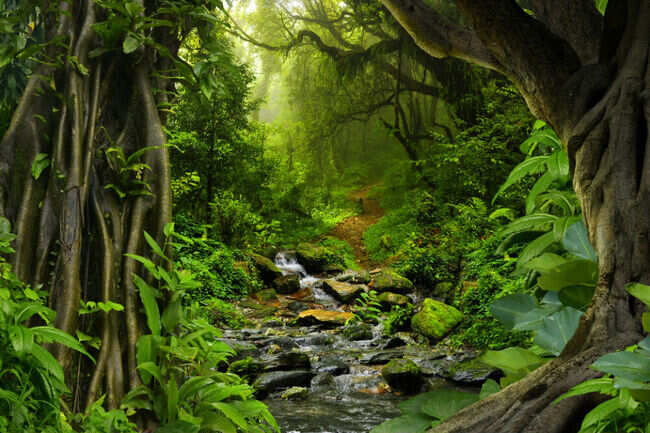 A lot of people perceive Goa as just the party hub. Well, that is one of the most common labels that Goa has earned over the years because of the rave parties, cruise parties, and the casinos that it hosts. But, on the contrary, Goa is one of the best places that offer a lot of adventurous experiences for those who go exploring beyond the beaches.
Goa is known for its abundant wildlife, and there are also a lot of wildlife sanctuaries that can give you heebie-jeebies. So, this time when you plan for a budget holiday packages in Goa, make sure to take a visit to these massive wildlife sanctuaries.
11. Kung-Fu Training at Mapusa
Have you always fancied Kung-Fu and Karate? Also, if you are trained in Kung-Fu and have lost in touch then, trying your hands in the Wing Chun Kung Fu at Mapusa and including that as part of your Goa day trip packages can be fantastic.
You might as well stay in Goa for a few weeks and try learning the splendid martial arts that can teach you different techniques of self-defense.
12. Get a Lake Placid experience at the Zuari River
Do you get fascinated by the sight of the massive reptiles with their mouth wide open? Are you still wondering who are we talking about? Yes, we are certain that the name 'Lake Placid' would have already brought you the sight of those massive crocodiles, isn't it?
Well, Zuari River in Goa would take you back to those scenes from that famous movie for sure. If you are interested in having a close encounter with these gigantic creatures then, go boating and see them basking in the sun on the mudflat areas. So, this is one of the offbeat places to visit in Panjim.
13. Doesn't fly boarding thrill you?
Yes, you might have seen a lot of movies with people enjoying their flying experiences with springboards tuck to their feet. Well, don't you think you must also try springing high in the air? This activity is now available in Chapora, and you must include it as part of your trip to Goa.
Conclusion:
So, for all those who want to experience a different Goa altogether then, we are sure that this list is certainly going to come handy. This time when you are packing your bags to enjoy your vacation in Goa, try some of these things and come back with a fantastic experience.
Like it? Pin it for later read: